Eastern Guatemala only attracts a slim slice of this Central American country's burgeoning tourist industry.  Not because there aren't incredible sites to see, but because not many people know about them! Beyond the Mayan temple at Tikal (which, of course, we will visit) there are stunning lakes, rolling hillsides and farmlands, and rivers that carve through vertical limestone cliffs covered in lush vegetation.  On this 8 day/7 night wellness tour, we will explore some of the lesser known, but equally enchanting parts of Guatemala. And as with all of our tours, wellness elements of mind, body, spirit and community will be weaved into this once in a lifetime experience.

Sunday, Dec 3rd, 2017 : Arrive in Antigua
Now technically, Antigua is not in Eastern Guatemala — but no trip to Guatemala would be complete without a visit to this charming city.  After arriving to Guatemala City in the early afternoon, we will meet you at the airport and take you to the colonial, cobblestone street town that you will soon fall in love with. Upon arrival, an in-suite massage will be awaiting you at the once church, now boutique hotel, Hotel Cirilo.
Dinner included at Tartines
Stay at  Hotel Cirilo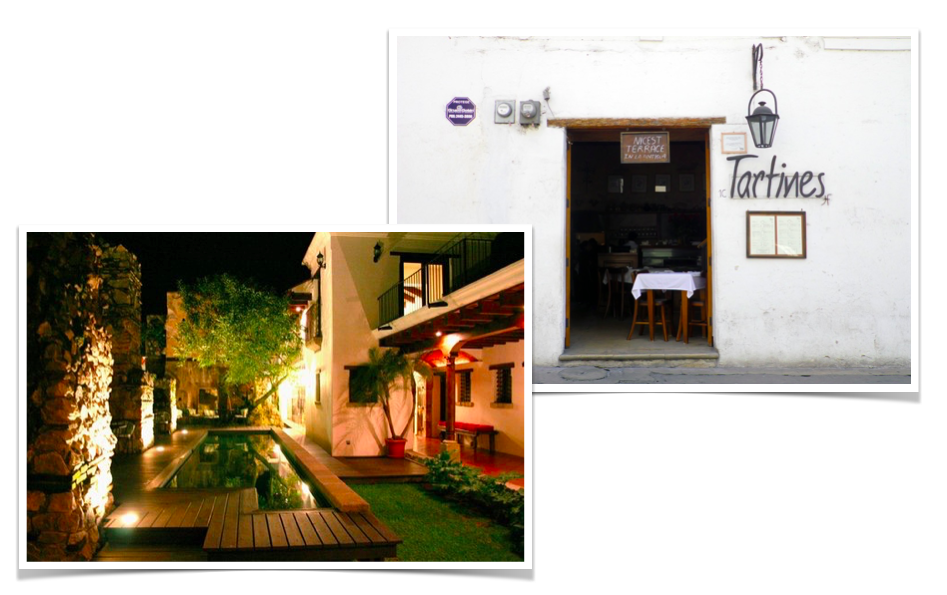 Monday, Dec 4th, 2017 : Shopping in Antigua
Every time we come to Guatemala, our guests always tell us how much they wish they just had more time to shop.  We've listened to their advice and, after a morning walking tour of the city,  we have dedicated nearly an entire day to meandering and shopping!  Lunch will be on your own as you get lost in amongst colorful alleyways. In the later afternoon, we will meet back at our hotel for a private wine and chocolate pairing event, and then head to dinner at the incomparable Panza Verde.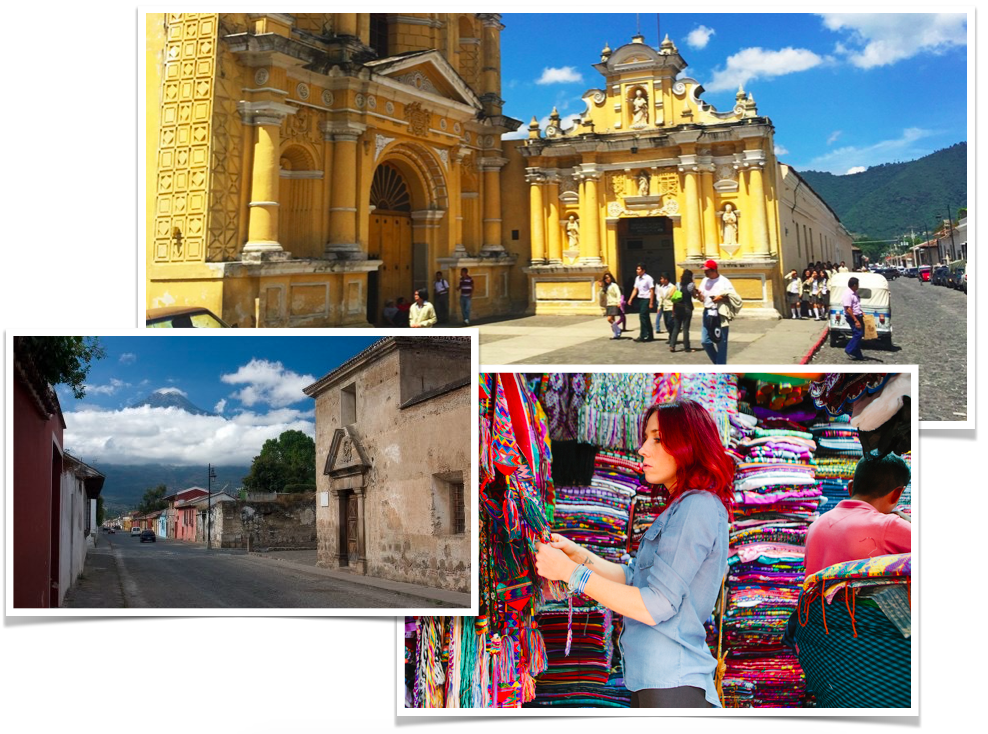 Tuesday, Dec 5th, 2017 :  Volunteering in a Mayan Village
Long Way Home  is a US registered 501c(3) that uses sustainable materials to construct schools which promote education, employment, and environmental stewardship. After breakfast, we will be greeted by Long Way Home staff and spend the morning shopping at their local market – an experience unlike others you've had!   In the afternoon, we will volunteer at the school.  Volunteers can choose any variety of activities from painting to teaching English  to construction. In the later afternoon, we will head towards Eastern Guatemala and stay at the lakeside G Boutique Hotel.
Breakfast, lunch, and dinner included.
Stay at  G Boutique Hotel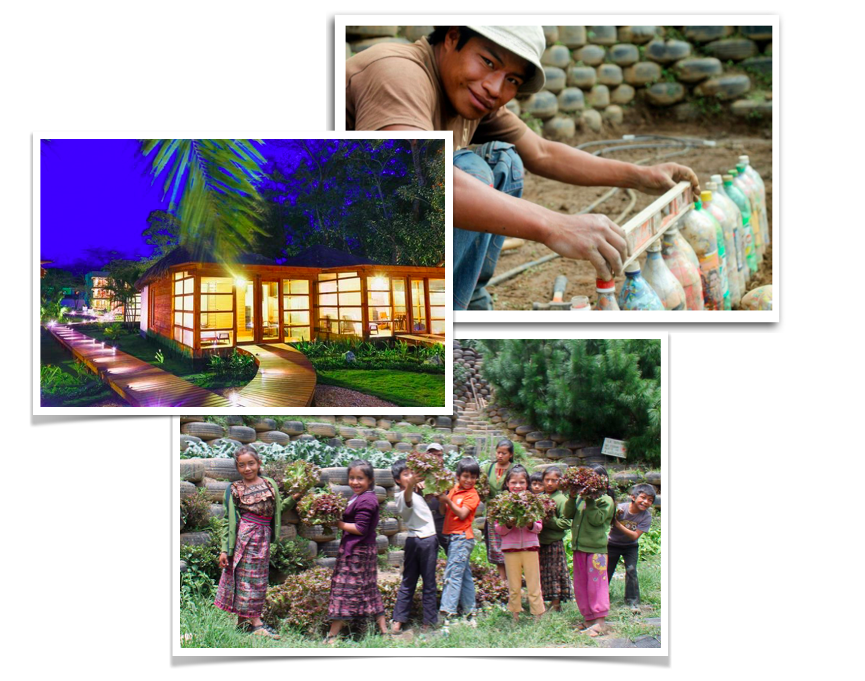 Wed, Dec 6th, 2017 : Thermal Hot Springs, Waterfalls and Canyons (oh my!)
Waking up on the shores of Lake Izabel, Guatemala's largest lake, is a feast for the senses.  After some yoga, or maybe just listening to the birds chirp, we will embark on a day-long boat excursion that will take us through limestone canyons, past Spanish forts, and through meandering river tributaries. Along the way, we will find a few waterfalls, and even soak in hot springs!
Breakfast, lunch, and dinner included.
Stay at  G Boutique Hotel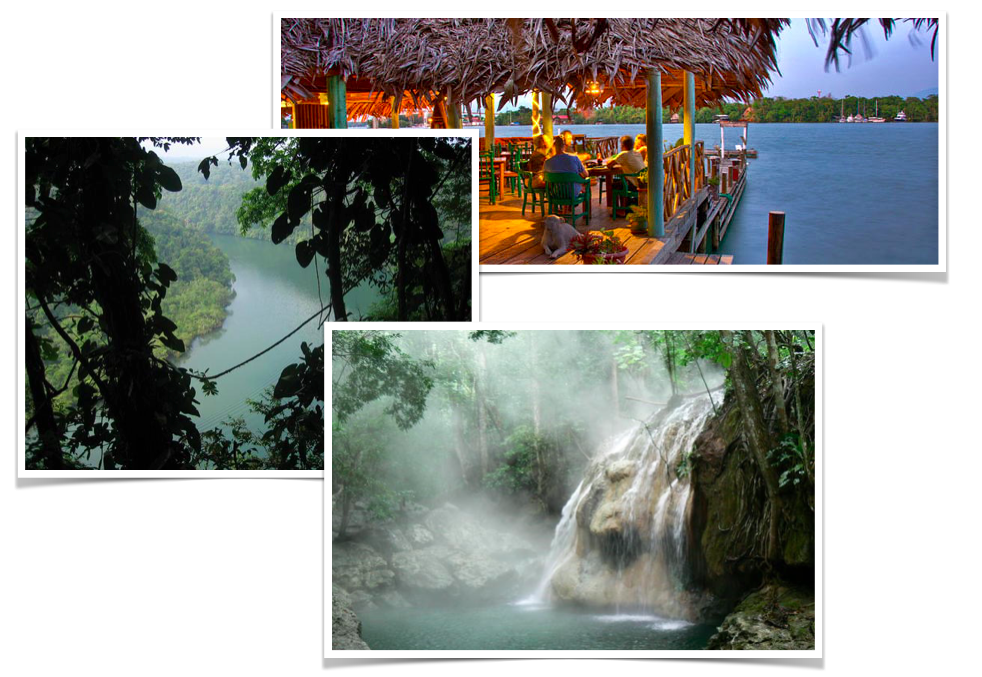 Thursday, Dec 7th, 2017 : Flores
After a leisurely breakfast and some time in the morning to do some last minute kayaking or hammocking, we will head into the jungles of Western Guatemala on a 4-hour private bus right to Peten. In the later afternoon we will arrive to another lake, Lake Flores, where will stay at a charming boutique hotel and enjoy dinner in town.
Breakfast, lunch, and dinner included
Stay at Hotel Isla de Flores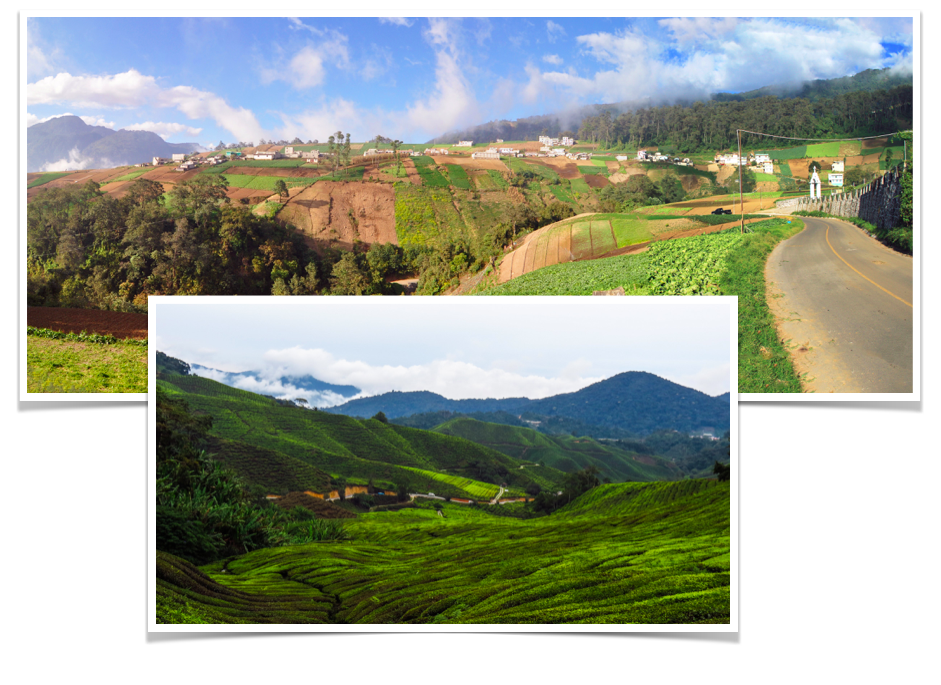 Friday, Dec 8th, 2017 : Tikal
Tikal is an ancient Mayan citadel in the rainforests of northern Guatemala, about 30 minutes North of Flores. Possibly dating to the 1st century A.D., Tikal flourished between 200 and 850 A.D. but was later abandoned. Discovered under mounds of vegetation in 1853, today Tikal's iconic ruins boast the giant ceremonial Lost World Pyramid and the Temple of the Grand Jaguar. At 70 meters, this temple is the tallest pre Columbian structure in the Americas and offers sweeping views. We will spend the day exploring this magnificent site, returning back to Flores in the afternoon for some need R&R.
Breakfast, lunch, and dinner included
Stay at Hotel Isla de Flores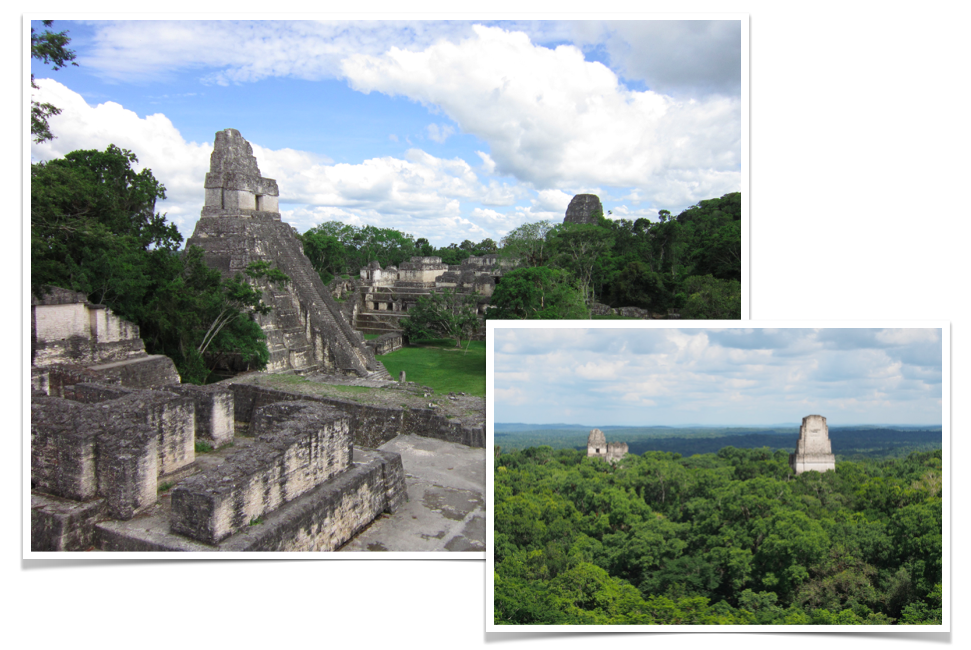 Sat, Dec 9th, 2017 : Return Home
In the early morning, we will all take flights from Flores back to Guatemala City, arriving in time to catch our afternoon flights. While our trip will come to end, the wellness that Guatemala will bring to your life will stay for years to come!