Join Wellness Travel Experts Sallie Fraenkel and Linden Schaffer for this 9-day wellness journey to destinations on the islands of Java and Bali, plus an exclusive bonus trip to the off-the-beaten-path island of Lombok with our exclusive 5-day wellness extension package.
---
Touch down in Indonesia and the first thing you SEE is its mesmerizing natural beauty. Close your eyes and inhale. SMELL fragrance of frangipani, clove, and coffee. LISTEN to the sounds of nature and street vendors, experience the TOUCH of healers and spa therapists. TASTE the fresh Indonesian cuisine. Made up of over 17,000 islands, 800 languages, and countless ancient traditions, Indonesia is a magical archipelago situated between South East Asia and Australia.
Our 9-day wellness journey begins on the island of Java with its fire mountains and historic heartland. We then visit the island of Bali, and the spiritual and artistic hub of Ubud. You can complete your Indonesia Island journey by visiting the off-the-beaten path island of Lombok on a 5-day wellness extension.
Co-hosted by Sallie Fraenkel, wellness travel expert and founder of the Mind Body Spirit Network along with best-selling author, Pravassa founder, and wellness travel expert, Linden Schaffer, we invite you to explore specially curated wellness and cultural experiences that will transform and nourish all your senses.

As a solo traveler I found Pravassa to be the perfect way to visit a new country! The trip was a fantastic mix of food, exploration, cultural outings, downtime, tours, and exceptional accommodations.
— Mindy H.
HAVE QUESTIONS? EMAIL OR CALL US AT +1 646-706-3455
---
Premium Accommodations
We are proud to have built lasting relationships with locally run hotels, supporting the communities we visit and fostering the concept of Fair Travel. Our handpicked, vetted 5-star accommodations in Java, Bali, and Lombok offer quiet, restful settings and world-class food, allowing you to focus on self-care and the opportunity to reconnect with the world around you.
Amenities include: antique furnishings, complementary activities such as yoga, circuit training, and nature walks, curated art collections, award-winning spas, gyms, libraries, organic gardens, tennis courts, yoga mats and more.

"The 5-star property in Bali is icon of wellness and fine living.
— Ashok Soman
Our Pricing
Our Indonesia wellness journey offers offers a variety of options including shared or private rooms starting at $6,395.

---
Trip Itinerary
Your wellness journey begins before you depart. By creating an online community exclusive to your tour, Pravassa allows you to get to know your wellness tribe before the journey.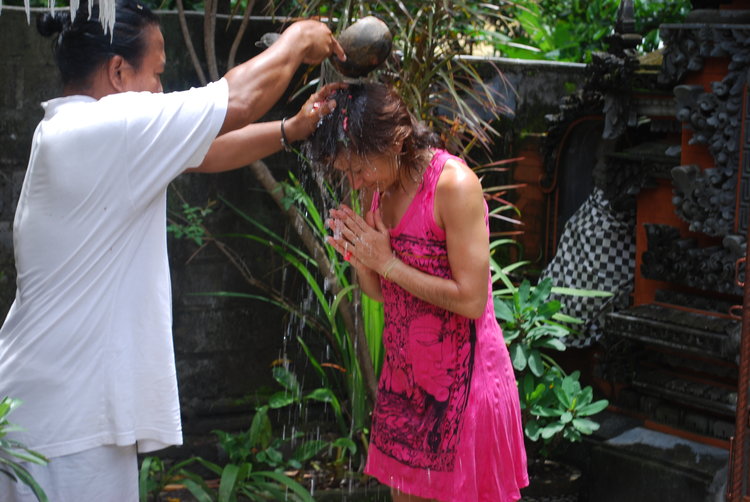 Our Pre-Departure Package, sent 30-days prior to departure, includes:
A copy of Living Well on the Road, Linden Schaffer's #1 best selling book, which will guide you in preparing for wellness travel.
Specially designed Indonesia wellness travel guide.
Wellness tips and travel hacks.
Consultation with our Wellness Experts.
Travel team access to answer your questions and enhance your wellness travel journey.
SAMPLE Itinerary
April 20th | Java
Upon landing in Jakarta, you'll be greeted with VIP arrival assistance and whisked through customs. From here, board a quick domestic flight to Central Java where you'll be greeted plane side and escorted to a waiting car for the drive to our resort. Enjoy a traditional Javanese welcome followed by check-in. Relax before our welcome gathering and curated welcome dinner.
April 21st | Java
Our first full day in Indonesia begins with a traditional Jamu service and a morning yoga session. Following breakfast we'll head out on a guided 2-hour cycling tour to explore local villages and temples and become acquainted with Java's ancient history and traditions. After a delicious and healthful picnic lunch, return to the hotel and indulge in a signature spa treatment dedicated to your wellbeing with a steam, body scrub, water treatment with hair wash and scalp treatment followed by a traditional Javanese massage and some light refreshments. You will be floating as we gather to enjoy our very special wellness dinner.

---
Meet Your Guides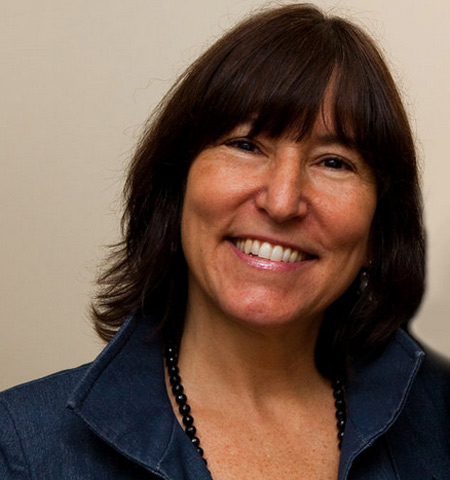 Sallie Fraenkel | WELLNESS TRAVEL EXPERT
Former CMO & COO of SpaFinder and EVP of the Global Spa and Wellness Summit, Sallie Fraenkel has over 30 years of experience in the spa, wellness, and entertainment industries. Her life-long passion for travel that began when she planned a trip to Bermuda for her high school friends and her life was transformed by a trip to Canyon Ranch in 1992. Today well-being of the individual and well-being of the planet are Sallie's foremost interests as she strives to create transformative travel experiences, where creativity, ingenuity, authenticity, and integrity are apparent at every turn.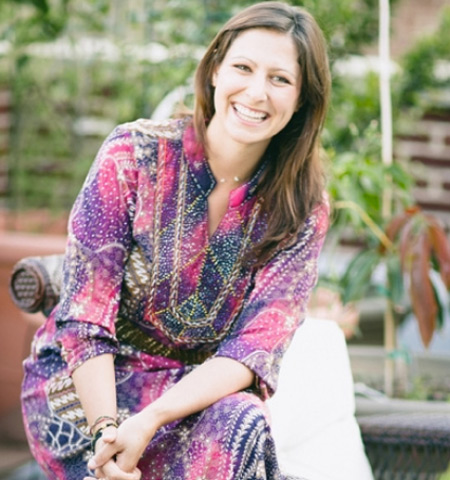 Linden Schaffer | Pravassa Founder
As Pravassa's founder, Linden Has been leading travelers around the world on wellness tours since 2009. Creating group and individualized itineraries for people and companies that are looking to restore productivity and creativity is her passion and her presence on-site enables travelers to reach their full wellness potential. When not on the road she is a regular speaker at conferences around the country and Recently released her first book, Living Well on the Road, a #1 Amazon Bestseller.

HAVE QUESTIONS? EMAIL OR CALL US AT +1 646-706-3455