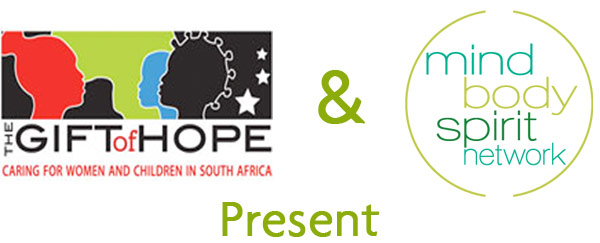 S. Africa: A Journey Of Hope & Togetherness
We are excited to announce our insider's journey to South Africa in November 2017. This 7-night, 8-day trip features the very best this country has to offer, while providing access to people, places and experiences that are not available to the average traveller. Our trip to Johannesburg and Cape Town will highlight the work of The Gift of Hope (www.giftofhopeusa.org), a U.S. non –profit organization that has been supporting South African women and children infected with and affected by HIV for the last ten years. We will also visit an NGO in Cape Town with a unique approach to health and healing for pediatric patients.
Join us as we visit our programs in action and meet the people whose lives are being transformed by the services they receive. You will hear stories of hope and togetherness, and have a chance for unique interactions with mothers, children and staff alike. You are guaranteed to learn, to be moved and to come away inspired.
Our trip includes a visit to the Apartheid Museum, an illuminating evening reception with leaders in the health care field, unique African wellness services, special musical performances, and visits with local artisans. Also included are a beautiful day trip along the coast to Cape Point, culminating in horseback riding on the beach at sunset. Combined with exclusive wine tasting in the Cape and leisure time to explore the city of Cape Town and the beautiful village of Franschhoek, and you are promised a week of unparalleled beauty and amazing, moving experiences.
Wednesday, November 1: Arrive in Johannesburg, South Africa
Upon arrival at OR Tambo International Airport, you will be met at by our local representative for a transfer to the Peech Hotel in the leafy Johannesburg suburb of Melrose Arch. Your first day is at leisure. Choose from a variety of options from a post flight nap, or an afternoon at the spa to a private shopping experience at the home of one of South Africa's leading fashion designers.
The Peech Hotel exudes elegance and chic simplicity. Its central location provides easy access to the city's museums and the glamorous shopping and business hub of Sandton. The hotel offers its own attractions in a sparkling pool, tranquil landscaped gardens and rotating art and photography exhibit.
The Peech is a perfect oasis in the city with its spacious rooms, king-sized beds and sumptuous bathrooms featuring heavenly rain-showers. Complimentary Wi-Fi throughout allows you to upload holiday snaps and catch up on emails. Pre-dinner cocktails in the charming champagne bar are highly recommended, as is sampling the subtly sophisticated Bistro menu. The Hotel offers an exclusive 16 rooms and suites located in the original residence and garden annexes. The dominant architecture is light, spacious and airy, its chic simplicity carried through in the uncluttered and elegant decor.

We kick off our Journey of Hope and Togetherness this evening with a welcome reception and dinner. You will be greeted with superb South African wine, and have the chance to mingle and talk with the CEO of Witkoppen Health and Welfare Centre, as well as other prominent members from the health care sector and civil society. You will interact with our special guests over a delicious meal giving you unique insights into South Africa, it's people and history and the challenges it faces, setting the stage for our week ahead.
Dinner and cocktail reception included.
Thursday, November 2: GIFT OF HOPE Day, Witkoppen and Diepsloot
After breakfast, we depart for a full day focused on the work of the Gift of Hope (www.Giftofhopeusa.org) and their partner organization: the Witkoppen Health and Welfare Centre (www.witkoppen.org). We begin with a tour of the clinic where we will meet and talk with the staff and patients. Their deeply moving stories about how A FRESH Start, the Gift of Hope's signature program, is creating healthy hopeful futures for some of the very neediest and most vulnerable patients living in this region will stay with you long after we leave. You will have the opportunity to bring a small gift to the moms and babies in the program . . . and exchange which delights everyone involved! Nothing is more gratifying than to see the smile on the faces of these special women when they open a new toy of piece of clothing for their baby or some simple toiletries for themselves.

Following lunch, we will drive into the local township of Diepsloot, an impoverished community where most of Witkoppens patients live. Here we will come to appreciate the everyday challenges they face and you'll participate in the programs we are bringing into the community. We will complete our visit to the community with a musical performance from some of the children, followed by a meal for the kids that we will all have helped to prepare. You will leave feeling inspired by the power of hope!
After an emotional day, we offer you the option to decompress with a Thai massage or you may return to the hotel for a few hours rest before an evening of dining in one of Johannesburg's many fabulous restaurants.
Stay at The Peech Hotel.
Breakfast and Lunch included.
Friday, November 3: Apartheid Museum, Lunch at 44 Stanley, fly to Cape Town
No in-depth understanding of 20th century South Africa, or visit to Johannesburg would be complete without a trip to the world-renowned Apartheid Museum. Using a variety of medium, ranging from film footage and photographs to text parcels and artifacts, the museum takes you on an emotional journey that tells the story of a government sanctioned system based on racial discrimination, and the struggle of the majority to overthrow this tyranny. The museum is a true beacon of hope, demonstrating to the world how South Africa is overcoming an oppressive past, and working towards a better future for all of its citizens.
Following the museum, we will take a short drive to 44 Stanley, a creative urban space comprised of a series of renovated industrial buildings and courtyards, filled with cool contemporary cafes and trendy shops. We will enjoy a fresh, local lunch at Salvation Café while taking in the vibe that makes Jozi a great city to visit. After lunch there will be time to browse the boutiques before departing for the airport and our late afternoon flight to Cape Town.
Upon arrival in Cape Town we will be met at the airport and transferred to the Cape Cadogan Boutique Hotel.
Dinner at leisure.
Stay at the Cape Cadogan Boutique Hotel.
Breakfast and lunch included.
Cape Cadogan is a modern, chic boutique hotel in a Victorian-Georgian building dating back to the 1800s. Now a national monument, the interior of the hotel is inspired by Oscar Wilde's bohemian lifestyle, with dramatic fabrics and antique furniture.
The hotel boasts a convenient location, ideal as a base from which to explore Cape Town's main attractions such as Table Mountain, Camps Bay and the V&A Waterfront.
Cape Cadogan offers 12 en suite bedrooms artfully furnished with antiques and contemporary decor that combine to create a unique 'Bohemian chic' style. Slip into a fluffy bathrobe and slippers and enjoy the satellite TV, broadband internet access and a surround-sound system.
Cape Cadogan serves cooked and continental breakfasts in the elegant dining room overlooking the beautiful gardens and swimming pool. Expert chefs will prepare delicious evening meals on request. Alternatively, head out and experience the nightlife of Cape Town at one of the many nearby restaurants and eateries.

Saturday, November 4: Free Day to explore Cape Town with late afternoon Yoga and Sundowners on Signal Hill
Breakfast served from 7 – 10:30a.
Today enjoy some free time to explore the beautiful city of Cape Town. For those who are adventurous early risers, there will be an early morning guided hike up Table Mountain. Or you are free to sleep a bit later, take a cable car and enjoy the spectacular views from the top. Discover the V & A Waterfront, stroll along Bree and Long Street for some special shopping at Tribal Trends and Avoova, two shops featuring beautiful, high-quality pan- African artifacts and crafts, or visit the Neighbourgoods Market, housed in the historic sky lit warehouse of the Old Biscuit Mill. This trendy weekend market is the showcase of Cape Town's finest micro-merchants, designer- makers, specialty-producers and food-alchemists, and a great place to celebrate community and the Cape Town vibe. Work up a good appetite and enjoy lunch on your own at one of the city's amazing eateries.
Around 4:30p we will depart from our hotel for the short drive up to the top of Signal Hill where you will have stunning views over the city center and Atlantic seaboard. With the beauty of this natural landscape, we will be led for a session of mindfulness and yoga by Lauren Porter, a certified yoga instructor and founder of Lion Hearted Kids, an NGO which "promotes healing and resiliency of traumatized children through counseling and mindfulness therapies using play, yoga, music, art and therapeutic touch."
After our yoga, Lauren will share more about her passion working with kids while we enjoy some South African wine and cheese, enjoying the gorgeous African sunset all together.
Return to our hotel for dinner at leisure at one of the many world-class Cape Town restaurants.
Stay at the Cape Cadogan Boutique Hotel.
Breakfast included.
Sunday, November 5: Cape of Good Hope and Horse Back Riding on the Beach
Today we will have a full day tour to the Cape Point Nature Reserve, taking in some of the most spectacular natural beauty of South Africa. We begin with a drive over famous Chapman's Peak known for its dramatic coastal scenery. En Route we will stop in charming Simon's Town with a visit to the African penguin colony at Boulders Beach. You will have the chance to get up close to these endangered birds as they frolic in the waves like waiters in tuxedos! The African penguin is only found on this coast and, sadly, is expected to face extinction within the next 15 years so be sure to bring your camera and capture some photos of them.
From here we will make our way to Cape Point where you will either walk or take the funicular up the steep path to the iconic lighthouse. From this vantage point you will have a 360-degree panoramic view of the ocean, both peninsula coastlines, dramatic cliffs and the clean white sweet of Dias Beach far below. Truly breathtaking!
We will continue to admire the ocean view as we enjoy lunch on the deck of the Two Oceans Restaurant. After lunch we will have a short drive to the second point of the peninsula, the Cape of Good Hope where you can capture a photo in from of the "Most Southwestern Point of African Continent" sign.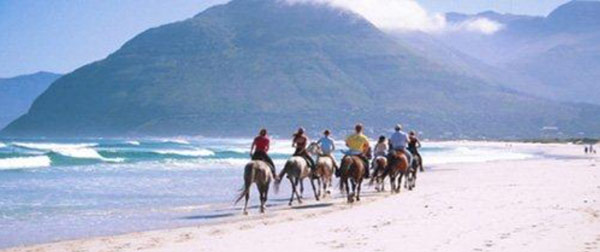 But the magic of the day is not over yet. We wrap up the afternoon with a gentle 90-minute horseback ride on Noordhoek Beach (no riding experience needed!). Commonly referred to as "Long Beach," it is over 8 km long and one of the most unspoiled and well protected beaches on the Atlantic Cape coast. As the afternoon sun sets, we will see Chapman's Peak on one side plunging dramatically into the sea and the Kommetjie Lighthouse on the other. Unforgettable.
Following horseback riding we will stop for a casual meal together before heading back to our hotel for a good night's sleep from an invigorating day in the fresh air.
Stay at the Cape Cadogan Boutique Hotel.
Breakfast, Lunch and Dinner included.
Monday, November 6: Kirstenbosch, Maitlands Cottage Hospital and Crafts
This morning take a few extra hours to sleep late, or walk the neighborhood streets around The Cape Cadogan. We will depart the hotel mid-morning for our first stop at the Kirstenbosch National Botanic Gardens. Known as one of the great botanic gardens of the world, few can match the sheer grandeur of the setting, against the eastern slopes of Cape Town's Table Mountain.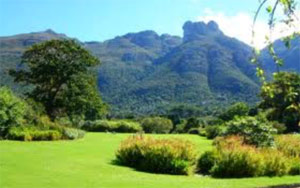 After a chance to explore the gardens by foot and take in the native flora and fauna of the UNESCO World Hertiage site, we will enjoy a lunch at Moyo, a unique restaurant nestled within the grounds of the garden, offering beautiful vistas, Afro entertainment and cuisine composed of the best of African produce. Moyo also features African products that are at least three of the following: organic, free range, sustainable, locally made, handmade, community based and ethical.
After lunch we will make the short drive to Maitlands Cottage Hospital, the most prominent pediatric orthopedic hospital in Africa. We will visit the children there and witness the work of a very specail NGO, Lion Hearted Kids. Through yoga, music and play, this NGO brings healing and hope and joy to the faces of these special children, and is sure to make leave you inspired.
We will depart from Maitlands for the scenic drive to Hout Bay. There we will visit the Original T Bag Design Workshop. Born out of a caring desire to improve the quality of life of impoverished South Africans, Original Tea Bag Designs produces a range of innovative, handmade products from recycled tea bags. This sixteen-year old thriving business now supports women who create these special products, unlocking self-worth and helping dreams be realized. You will meet these women, see them make these beautiful products and have the chance to support them by bringing gifts back home.

From Hout Bay, we will conclude our day with a delicious wine tasting at the beautfiul Steenberg Estate, and a gourmet tapas dinner at Bistro Sixteen82, recognized as one of the World's 20 Best Winery Restaurants..
Return to our hotel for a good night's sleep.
Stay at the Cape Cadogan Boutique Hotel.
Breakfast, Lunch and Dinner included
Tuesday, November 7: Winelands Region with wine tastings
This morning we will depart at 8:30a after breakfast for the drive to Franschhoek in the Winelands Region. Known for its charm and many beautiful boutiques and galleries, a short wander down the main road will reveal something for everyone. From wine and jewelry, to designer clothing, artwork, collectable books and chocolate, you will find the perfect gift for that special somebody (who may be you!)

After time to stroll and shop, we proceed to Delairre Graff Estate, which sits on the top of the Helshoogte Pass, linking the towns of Stellenbosch and Franschhoek. This Relais & Chateaux has not only some of the best views in the Cape winelands, but also world class art, magnficent gardens, and outstanding food and wine. A long, slow ripening season ensures world-class clarets and red wines big in structure with soft tannins and elegance. Their white wines capture the freshness of the harvest, while irresistible rosé and a sparkling Brut completes an elegantly balanced portfolio. Enjoy a wine tasting or simply take in the beauty of their surroundings.
We continue on for a very special experience at Jordan Vineyard. Gary and Kathy Jordan have been making world- class wines at this top wine estate since 1993 on a farm with a history going back over 300 years. Together this husband and wife team is a phenomenon.
Unique by Nature's Design, the Jordan slopes face North, South, East and West, with vineyards lying at differing altitudes from 160 to 410 m above sea level. The vineyards benefit from their close proximity to both the Indian and Atlantic Oceans and enjoy a mild, Mediterranean climate with a maritime influence. The Jordan philosophy combines the vineyards' natural assets with innovative management, creating a profound expression of terroir. Jordan Wine Estate – the perfect Synergy between Soul and Soil.
Today lunch will be our main meal as we dine at one of the first signature chef restaurants in the Cape Winelands, one of the Top 10 restaurants in the Eat Out awards for the past six years. Chef George Jardine focuses on the flavours of locally sourced, seasonal ingredients which is evident from his kitchen vegetable and herb garden to wine barrel fish smoker and wood-fired oven. Expect smoky, smouldering country flavours in simple combinations on a contemporary plate – with signature smoked yellowtail, steamed Saldanha mussels, seared ribeye and springbok pot roast. Cool and contemporary, the restaurant features a tranquil terrace with stunning views overlooking the vineyards and lake next to the Jordan cellar and tasting room. Cool and contemporary, the restaurant features a tranquil terrace with stunning views overlooking the vineyards and lake next to the Jordan cellar and tasting room. Lunch is a gastronomic experience, providing the opportunity for George and Louise to wow you as their guests.
We cap off our amazing day of wine tasting with a visit to DeMorgenzon Vineyards where wellness truly meets wine in the way that they grow their grapes. The setting is extraordinary, set 400 meters above sea level with vistas embracing Cape Town, Table Mountain, Cape Point, Cape Hangklip, the Hottentots Holland Mountains, Helderberg and Simonsberg with the ocean as a backdrop. Even more remarkable, is the Baroque music piped through the vineyards 24×7, because of their believe that the power of music positively influences the ripening process!
We will sample some wines, relax and truly savor the views and all we've experienced together today.
Late this afternoon, we return to Cape Town for a causal farewell dinner and time to pack and reflect on what fun we've had together all week.
Stay at the Cape Cadogan Boutique Hotel.
Breakfast, Lunch and Dinner included
Wednesday, November 8: Return home or continue your journey with an optional safari add-on or other South African adventures!
Our eight-day, seven-night itinerary includes:
Intimate, curated boutique tour of South Africa
Full-day with Gift of Hope at Wittkoppen, meeting staff and patients and seeing the projects in action
Visit with Cape Town based-NGOs including visit to Khayelitsha Township
Guided tour of the Apartheid Museum
Five Lunches including 44 Stanley, with an opportunity to explore the local shops and Kirstenbosch Botanical Gardens
A full-day in the wine country with private tours and lunch at the Jordan Winery, a Top 10 South African restaurant and vineyard
Three Dinners including Welcome reception and dinner in Johannesburg with leading South African healthcare experts and civic figures on our first evening together
2 night stay at the eco-chic boutique hotel, The Peech in Johannesburg, breakfasts included
5 nights stay at the Cape Cadogan Hotel in Cape Town, breakfasts included
Private, full-day tour of the Cape Peninsula including lunch overlooking the ocean and magnificent coastline
Horseback riding on Noordhoek Beach
Yoga on top of Signal Hill
Private curated shopping experiences for some of Africa's most unique and beautiful crafts
A visit with a local craft project in Hout Bay
Entrance fees to all activities
Internal flight from Johannesburg to Cape Town
Transportation in luxury van
Group Transfers to and from the Airport
A $750 Deposit* is required to reserve your space. For more information, or to book please contact Sallie Fraenkel sallie@mindbodyspiritnet.com.